OUR BOOKSTORE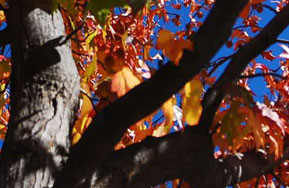 Come on in! We are located at 3316 Adams Avenue, Suite A, San Diego, CA 92116. Our hours are from noon ¬– 7 PM, Tuesday through Saturday. Virtually everything you see on the web site is available in our store, plus much more.
In addition to new books, we have a huge used book section containing many hard to find items. We also have incense from around the world, dvd sales & rentals, and Mia Bella candles, which are triple scented and available in different sizes.
Looking for a special book? If we can't find it in our store we'll do a free search for you and can usually special order for you before you leave. Although our store is relatively small, we get constant compliments and rave reviews for the quality of our books. We no longer buy collections, but always engage in trades with customers for store credit, and a number of kind people have donated great books to help us keep going. Big chains like Borders are gone, but we are still here – partly through your kindness and continued business.
We developed a system years ago that still works today. We established ourselves as a publisher first, in 1994, and a mail order company second, in 1996, before opening our store in 2001. We are, in effect, three companies in one (publisher, mail order house, bookstore). Many people who rushed to open independent stores similar to ours are no longer around because their foundation wasn't there. Once it was there for us, through publishing and mail order, people began calling between 1996-2000, asking us where they can come and see our "stuff." We had grown enough by 2001 that we needed office space anyway, so figured why not get a place big enough for the offices in the back and a store in the front? When numerous people start begging you to come by when you don't even have a store, it is probably time to consider opening one. We did.
Somehow, from month to month, we are able to pay our bills and keep going. Clearly this is not a business you can get rich at, but we enjoy it and are still able to do it through the grace of God and people like you. In fact, people like you are the most integral part of the entire company – because we would never still be here without you. It's not about us; this store is about you. It is here for you, and was opened for you – so if you are in San Diego, come on in. Los Angeles just lost the world's most famous, legendary metaphysical bookstore, The Bodhi Tree, but we are still here. Take advantage of our presence. With your kindness and patronage, we will continue to provide you with the coolest, most interesting, eye-opening and meaningful books ever!
Thank you all, and we hope to see you soon.